02.24.14
Barbarian Overlords are gearing up for their album release party for "Rise Up" on March 8th, click
here
for more information.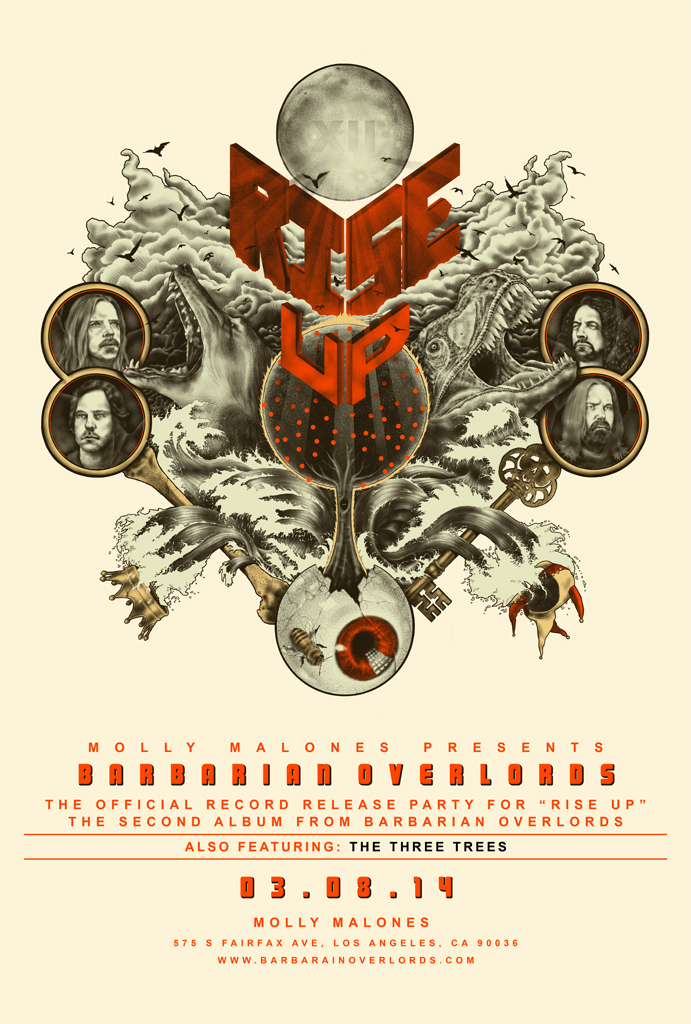 01.07.14
Barbarian Overlords' second album "Rise Up" is now available on
iTunes
!
10.30.13
Watch the official trailer for Barbarian Overlords second upcoming album
"Rise Up"
.
01.07.13
Tickets for Barbarian Overlords w/ Richie Kotzen, S.U.N. and Burning Rain at The Key Club, Jan 19th at 8:00pm are now available here
11.14.12
S.U.N. Debut Record Release party promotional video!
> 11.05.12
Barbarian Overlords return to the Key Club Hollywood, to support S.U.N. at their debut record release party. Tuesday Nov 20th, at 6:30 PM.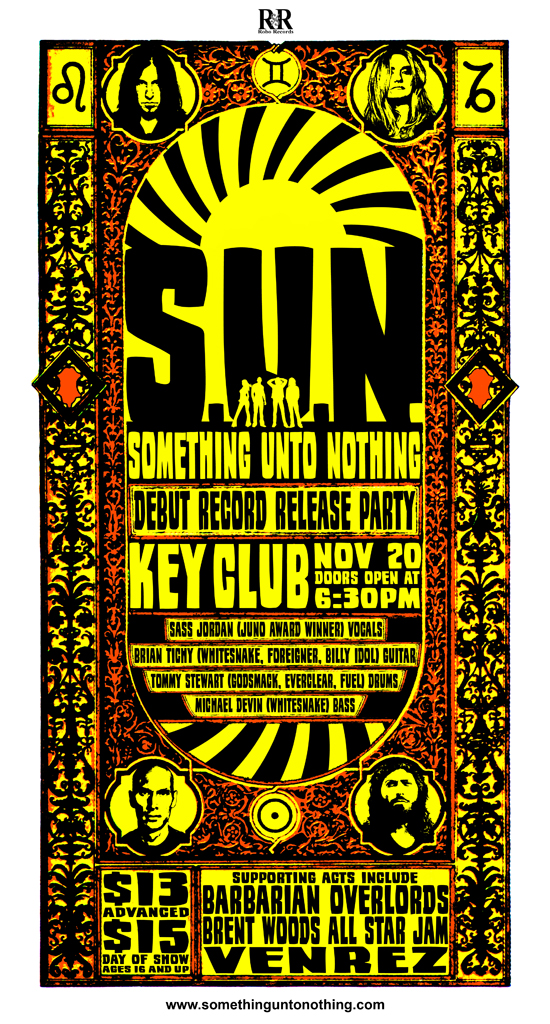 10.02.12
Watch the official music video for
"The Ambassador"
directed by drummer Brandon Kachel.
09.14.12
Barbarian Overlords Cross Another Item off their Bucket List Los Angeles rockers nab coveted gig as the opening act for Steel Panther at House of Blues on September 17.
Los Angeles, CA (PRWEB) September 14, 2012
Local rock band Barbarian Overlords continue to blaze through 2012 with yet another milestone as the opening act for the wildly popular Steel Panther on September 17. A landmark of the Hollywood music scene, Steel Panther has taken up weekly residencies in both L.A. and Las Vegas for years. Their over-the-top, high-energy shows play to packed houses and have attracted everyone from Sebastian Bach to Tony Romo to Corey Feldman to Billy Ray Cyrus.
This is the first time Barbarian Overlords will be sharing the bill with Steel Panther, and it is sure to be yet another highlight in the band's already impressive year. They recently participated along with Marilyn Manson, The Offspring, and members of The Doors in the legendary 5th Annual Sunset Strip Music Festival, opening for Quiet Riot at the Key Club. The band has been checking nearly every Hollywood venue off of their list as they claw their way to the top of the L.A. music scene.
Drummer Brandon Kachel (who formed the band with guitarist Joe Spadero) has had an impressive year, both in and out of Barbarian Overlords. This multi-talented artist seems to live several lives – he is a former Pro Wrestling Guerilla wrestler. He currently works as a matte painter and has worked on such box office hits as Iron Man and Alice in Wonderland. And somewhere he found the time to win "We're All Bonzo Wannabes," a contest formed and judged by drumming legend Brian Tichy (Whitesnake, Billy Idol, Foreigner). Tichy handpicked Kachel himself to play with Led Zeppelin cover band The Moby Dicks. Tichy recently proclaimed, "After receiving a tweet from Brandon Kachel, I went and checked out their video on YouTube. Brandon gets a great "Bonham-esque" sound and the band has some cool tunes and fat grooves. Go see Barbarian Overlords as soon as you can!"
Tichy and Kachel share a mutual love and admiration for the late Zeppelin drummer John Bonham. Kachel recently said in an interview, "The guy was so cool when he played and he is the very sole reason why I play drums." Tichy has dedicated much of his career honoring Bonham as well, producing many tribute concerts and events, the most recent being "Bonzo's Birthday Bash," which took place this past spring at House of Blues.
Barbarian Overlords will be showcasing their talents and no doubt picking up a few new fans on Monday, September 17. $5 tickets are available through the band's Facebook page: http://www.facebook.com/pages/Barbarian-Overlords/150300271698451.
09.01.12
Barbarian Overlords make their House of Blues debut with Steel Panther Monday, September 17th.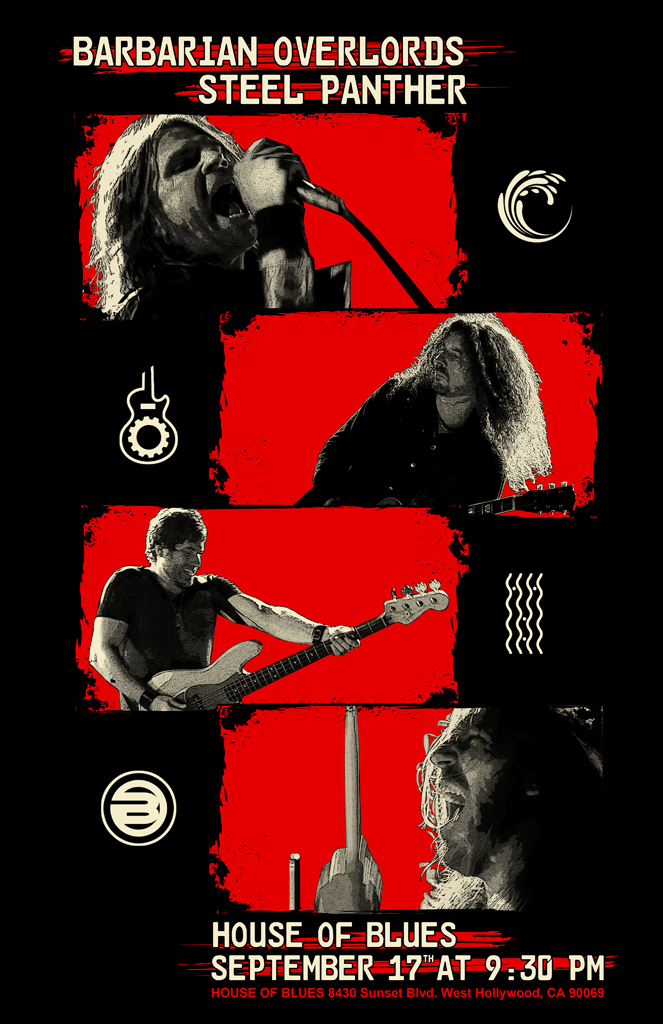 08.06.12
BARBARIAN OVERLORDS w/ QUIET RIOT - Opening Party for SSMF.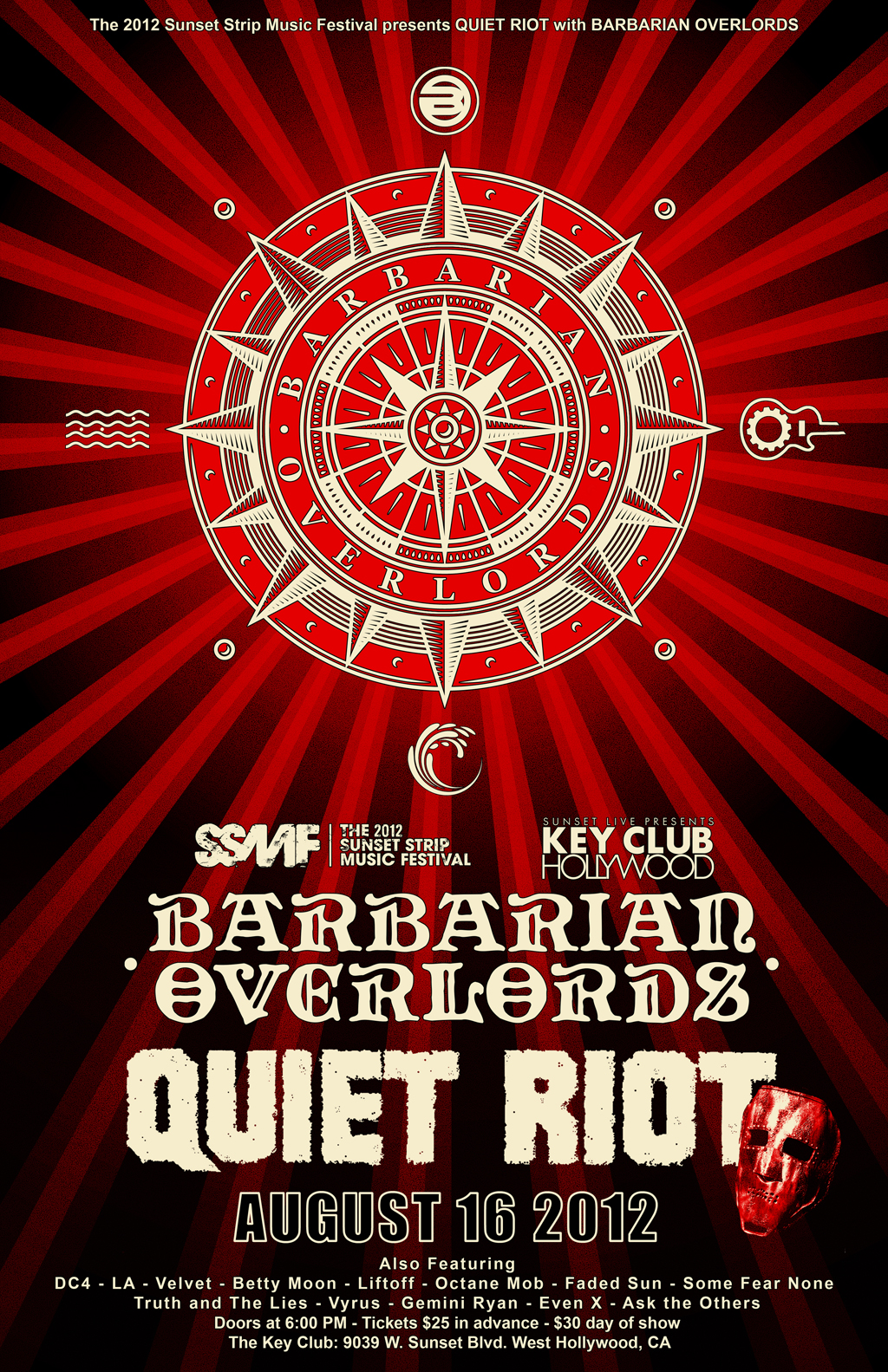 06.05.12
Barbarian Overlords make their Troubadour debut Saturday, July 7th. Doors open at 8:00 PM.
05.10.12
Welcome to the new and improved official site of Barbarian Overlords. Here you can find information regarding the band.
05.09.12
Barbarian Overlords return to the Roxy Theater on Sunset Blvd. Saturday May 26th, at 9:30 PM. New material has been added to their set!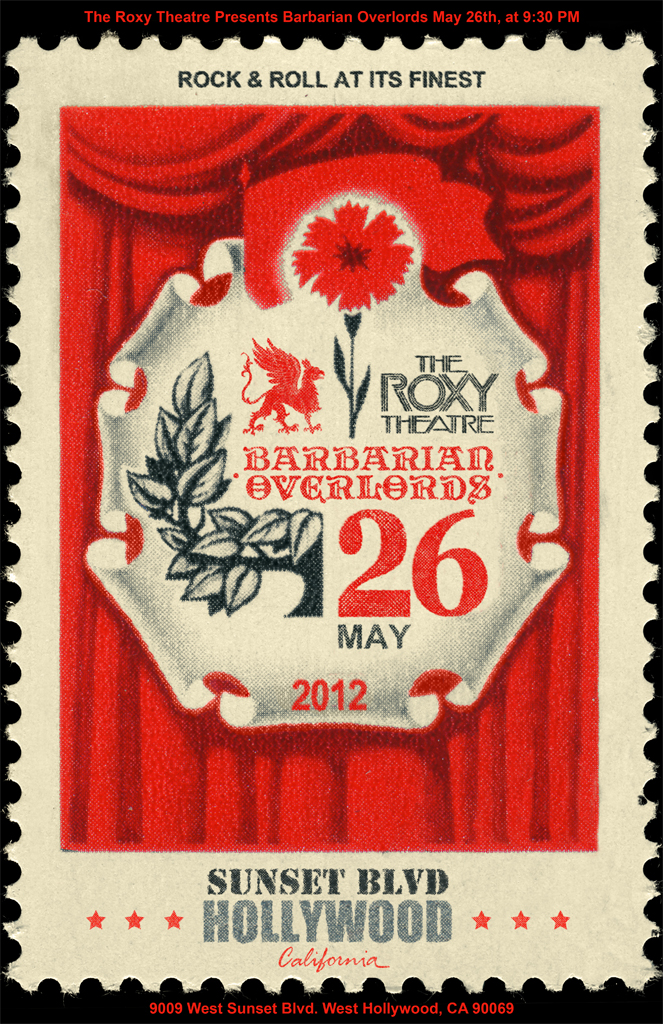 05.08.12
Get Barbarian Overlords self titled debut album on
iTunes
today! Physical copies and mp3 downloads are also available at
amazon.com
.
05.06.12
Watch the official music video for
"In A Rush To Meet The Queen"
directed by drummer Brandon Kachel.